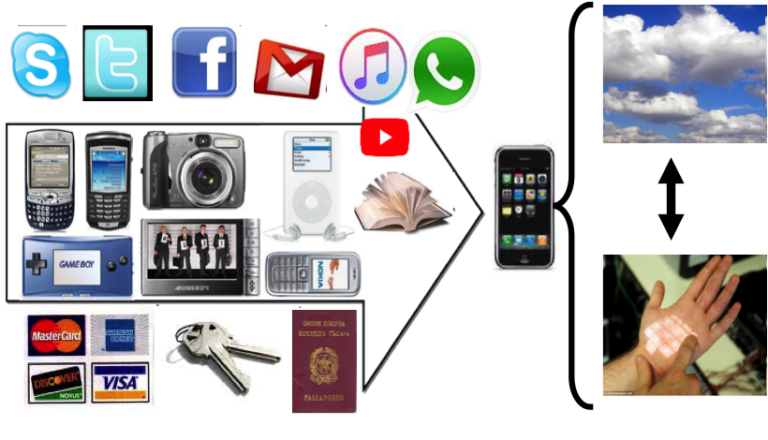 URBE, v. 6 n. 1 Jan./Abr. 2014, pp.13-16.
"Habitele" is a neologism that seeks to account for the anthropological mutation we are experiencing, when two thirds of human beings have become equipped with a mobile phone (6.8 billion subscriptions, i.e. approximately 4.5 billion individual users — figures of 2013). The "connected being" status changes our mood, based on an alert state of mind, on permanent awareness. It changes our way of interacting in everyday life, our coordination skills, because of traceability technical possibilities. But it also offers the opportunity of switching between social worlds we are affiliated to, be they socio-demographic features or precarious tastes that connect us to an ephemeral community. Now this switching of social worlds is made available immediately and without moving, only by using a personal phone, in which we record the whole list of our contacts. These affiliations create a new web of relationships, some of them supposedly private, others deliberately public, these boundaries being more and more blurred and challenging the rules of privacy. These affiliations may rely not only on mobile phones per se but also on other physical and virtual service access devices such as credit cards, keys, dedicated applications, credentials of various kinds, which tend to assemble in the mobile phones, but have not yet fully converged. It is this global environment of digital identities that constitutes the habitele.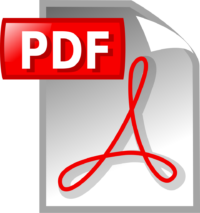 Download the PDF | Google Drive | Pucpr.br
Reference for the bibliography :
BOULLIER, Dominique, Habitele: mobile technologies reshaping urban life, URBE, v. 6 n. 1 Jan./Abr. 2014, pp.13-16.